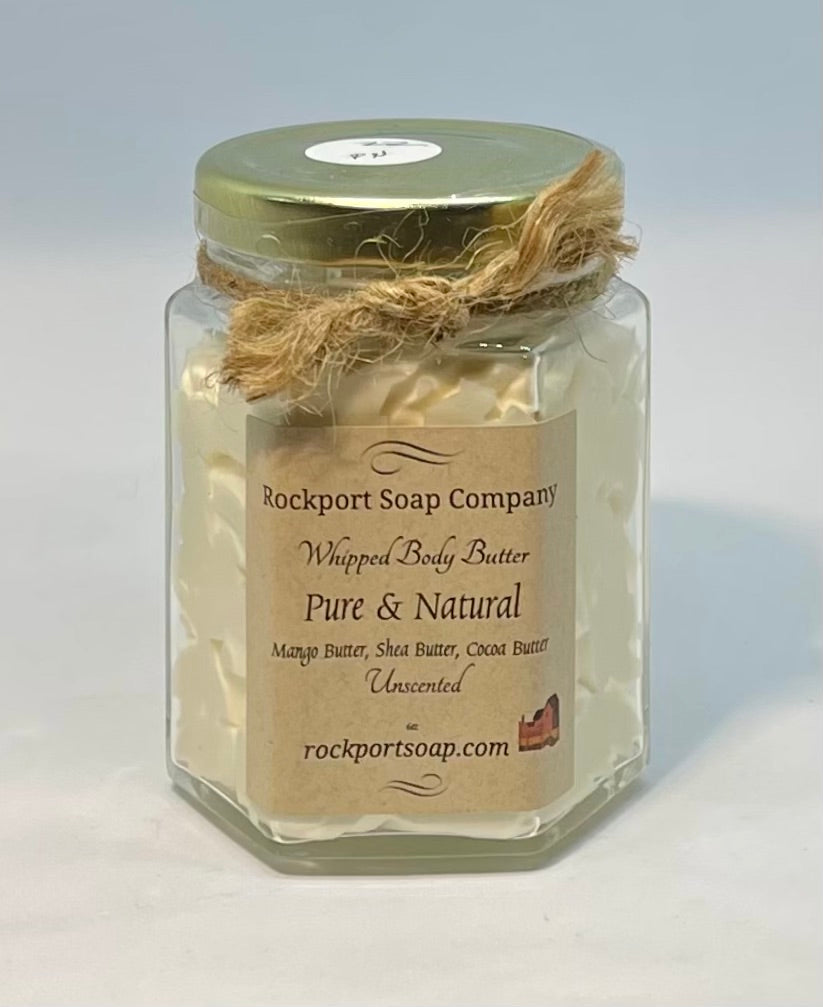 Our customers LOVE our Body Butters. These body butters are made with Mango, Shea & Cocoa Butters. Added are Organic Sweet Almond oil & Coconut oil. We use Essential oils as a natural scent.
Click below to see the variation of Butters and their associated Essential oil.
Some of the Body Butters are made with Grass-fed Tallow.
We also produce a Pure & Natural (unscented).
It is so luxurious and your skin will feel great after you use it!
Click here to see the Body Butters
Our Mission
We are committed to providing you soaps and other body care products which help keep your skin moisturized and protected from the sun.
We are committed to using natural, organic & responsibly sourced products.
We provide Vegan products.
All our products are made in the town of Rockport, Massachusetts.